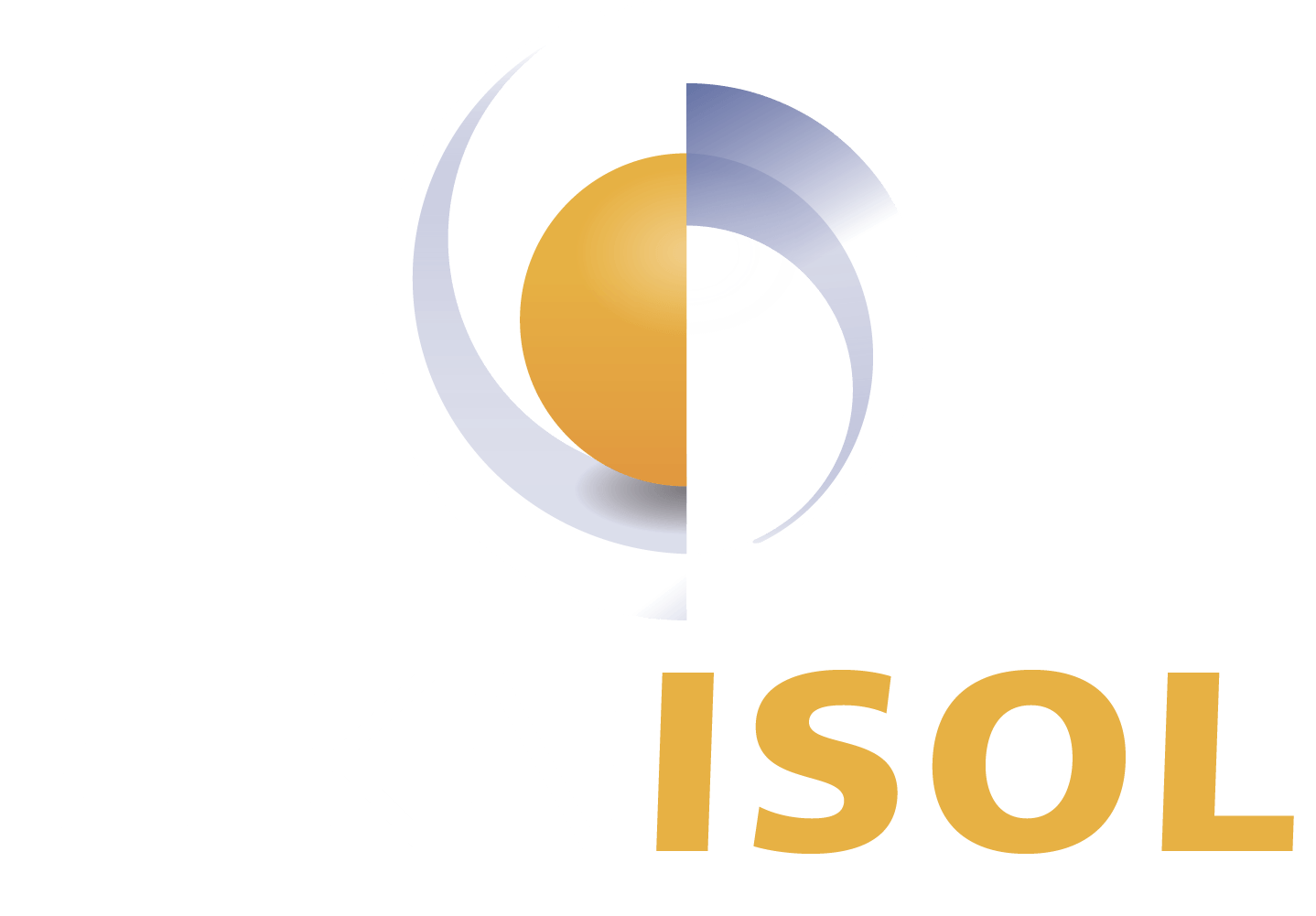 Teknisol plays a leading role in the fields of application in which insulation is required for temperatures from -200° C to 1400° C, satisfying the overall requirements of civil and industrial insulation.
Production and processing installations
Refrigeration and heating
Plumbing, air conditioning and soundproofing
Teknisol contributes to saving energy resources by improving living conditions and human activities.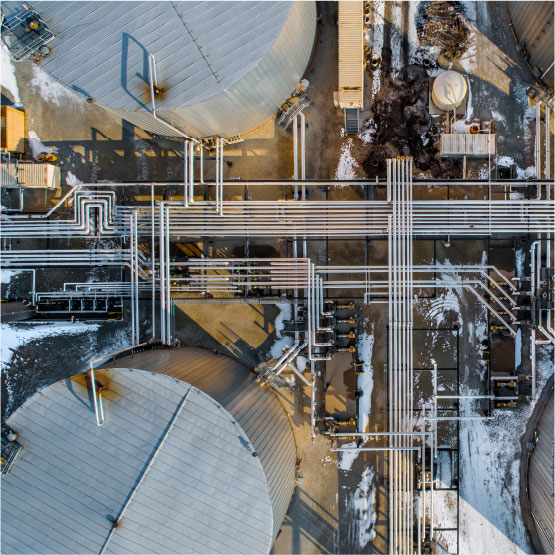 Our product range covers the most advanced solutions for the Industrial Sector.
Teknisol offers a complete range of products and, above all, a swift and punctual service that renders us a reliable and valuable partner for your projects. The company's history and know-how certify our competence and experience in this field.
CHEMICAL

PETROCHEMICAL

MARITIME

OIL & GAS

COGENERATION PLANTS

LNG SYSTEMS
The HVAC sector includes all heating, ventilation and air conditioning.
HVAC is an acronym that is widely used in all fields of industry, standing for Heating, Ventilation and Air Conditioning.
The combination of these three concepts is of much interest in all fields of design – civil, automotive, aeronautics, etcetera. Here in Italy, we most commonly refer to synonyms such as those for Environmental Conditioning or Environmental Comfort, with a slight distinction between the two concepts, with the former being more concerned with the study and design of systems to achieve a sense of well-being. Also for this reason is the term HVAC is fairly common. This abbreviation can even be extended to HVACR, where the R stands for Refrigeration.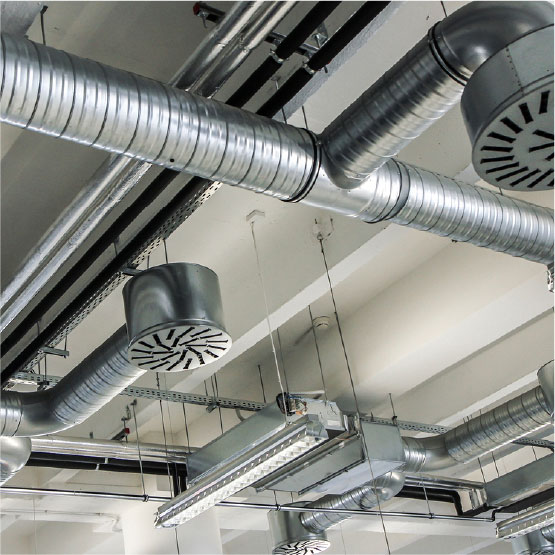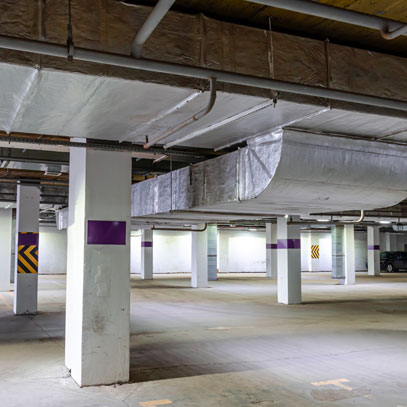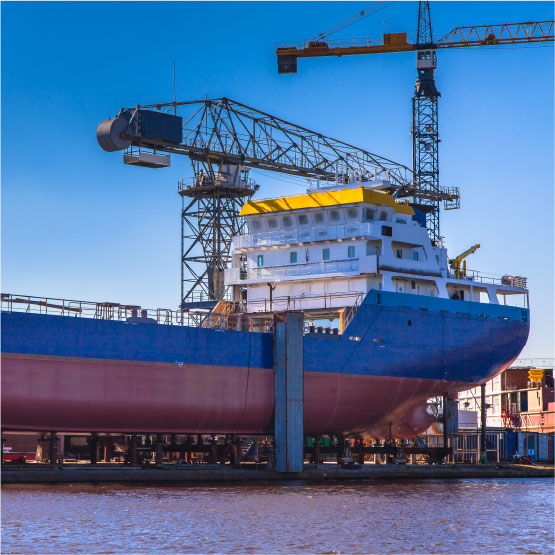 Teknisol solutions are developed to improve comfort and safety aboard cruise ships, ferries, yachts, cargo ships and off-shore platforms.
The need to ensure safety and comfort on board requires the use of insulation materials that are non-combustible and certified according to IMO (International Maritime Organisation) and MED (Marine Equipment Directive 96/98/EC, Modules B and D) standards.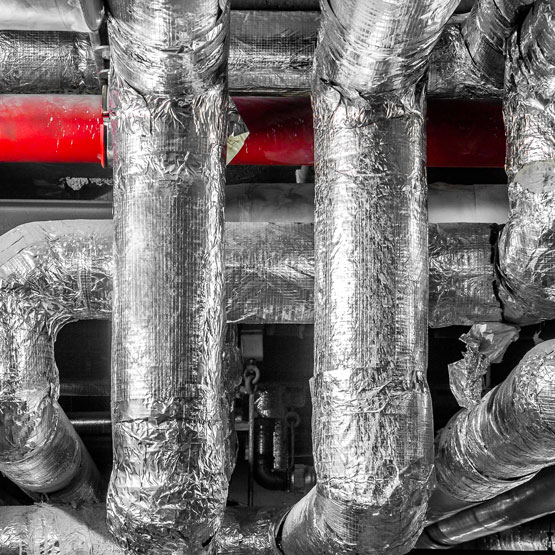 Passive fire protection includes all devices that are able to contain and limit the consequences of a fire. These devices consist of incombustible or non-combustible components that impede the spread of fire.
Should a fire break out, the passive fire protection mechanism contains that which occurs therein for a certain period of time.
The devices are installed to protect structural components or installations that do not require the intervention of an operator nor the operation of a system to counteract flame propagation.
Materials that can be utilised to make customised products